I pretty often happen to visit patients who tell me things like:
"Doc, you can't place an implant there, my previous dentist had started the surgery but then stitched everything up, telling me there was no bone at all, there"
Or (I promise I am quoting my patient's words literally!):
"…He was performing a sinus lift on me, then he started to look alarmed and glance at his assistant, then he took FIFTEEN panoramic X-rays, any time I sat back on the chair he did something and then… another panoramic X-ray"
Or also:
"…it took THREE HOURS to extract that wisdom tooth, the dentist was all sweaty, what an experience!"
Not to mention patients with implants nailed into their maxillary sinus, or who can't feel half of their lower lip.
All this obviously has some very predictable outcomes:
Medical-legal proceedings against the previous dentist.
The patient leaving his previous dentist's practice.
Publicly talking shit about the previous dentist with friends, relatives and acquaintances.
Then, if you're very unlucky the drawbacks can be much worse (https://www.ncbi.nlm.nih.gov/pmc/articles/PMC4393988/pdf/medoral-20-e231.pdf), with the patient ending up intubated, or worse… getting a tracheotomy, or even undergoing invasive vascular surgery to seal major blood vessels which might result in ischemic damage to other parts of the body. All this, to place a tiny tooth the patient that maybe didn't even need that much.
I can tell you that, even though I am quite an implant fan (I've placed more than 15000 implants), to this day I can just count: a partial permanent anesthesia to an inferior lip, caused by my very first GBR surgery many years ago; no major hemorrhagic complications; no implant nailed into a maxillary sinus; one single sinus lift that I had to stitch up, because of an untreatable membrane perforation; but, mostly, NO CLAIM FOR DAMAGES.
And all this has happened not because I am better than other dentists, but just because fortunately someone (in particular, my first mentor, Franco) taught me at the beginning of my career how to ASSESS EACH CASE CAREFULLY BEFORE GRABBING A SCALPEL.
Let's examine the case of a patient I operated on some weeks ago. I had to place implants on 4.4, 4.6, 3.4 and 3.6: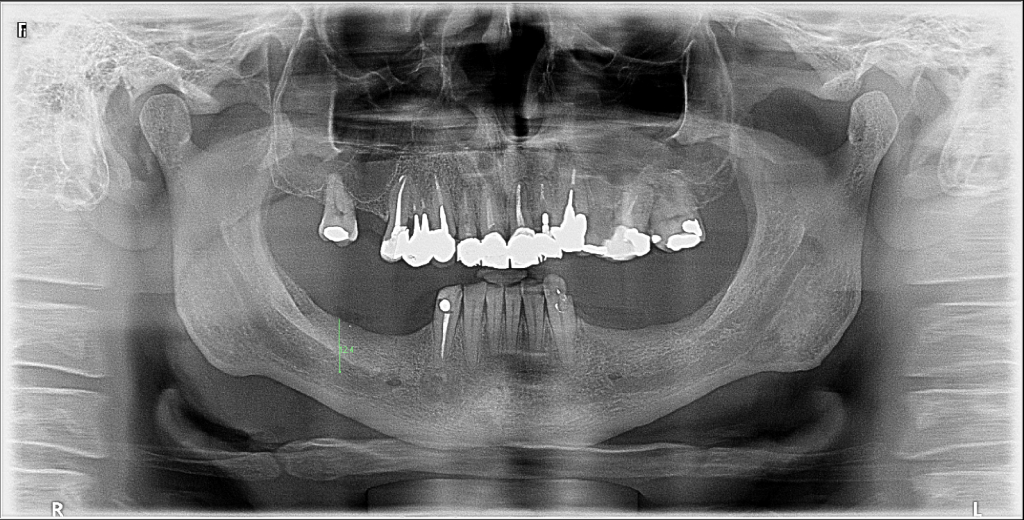 The crest thickness was alright, there was a proper quantity of keratinized tissue and in zone 4.6 the panoramic X-ray showed a 12.4 mm availability of bone in height before the root canal (with magnifying factor already applied by the software). I don't know what you would have done, here, but many of our colleagues would have surely operated on the patient without taking a 3D X-ray, either because of their great expertise (hundreds of implants placed for dozens of years), or because still uncertain of their relationship with the patient and unable to propose correct diagnostic choices:
"If I send this patient to have a pay CBCT taken, he won't come back and I'll lose him"
Well, despite my experience with thousands of implants, I basically always do a 3D X-ray before starting an implant placement, because even in cases like the one I showed you before, that look easy and plain, you can find out insidious anatomies which can cause highly dangerous vascular damages, if you don't deal with them in full awareness.
Which implant would you have placed in this case?
I would have placed a 10 mm. Two millimeters safety distance from the nerve and there you go.
Now let's have a look at the Cone Beam CT that, some may say, could have been surely avoided.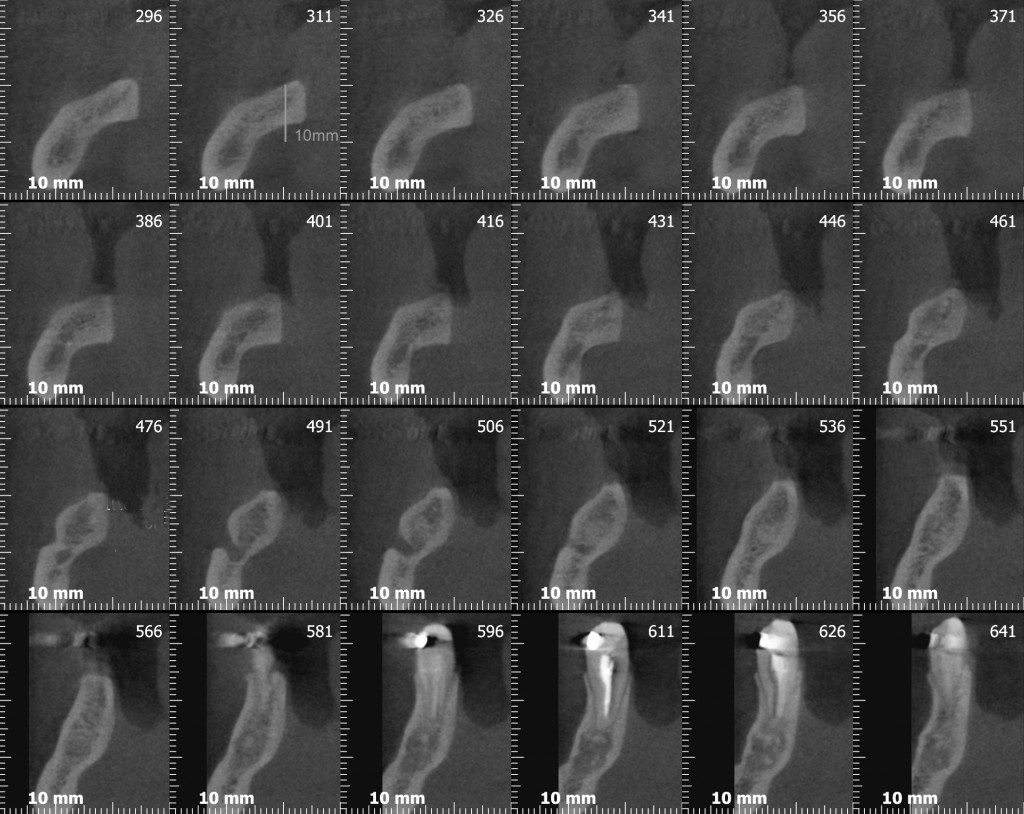 If we had placed a 10 mm implant in the sixth area on a prostheticallly correct axis, we would have projected three or four millimeters of our rotating burs in the submandibular cavity, generating all kinds of potential damage (if you haven't done it yet, go read the article I linked earlier!)
Maybe we would have seen a massive bleeding from the ostheotomic hole and we would have immediately placed the implant on top, to see the lingual pavement slowly swell, and the patient become dyspneic and blue.
PRETTY BAD STUFF, just for underestimating the diagnostic approach to a basic surgery, don't you think?
Now, let me show you another case that happened to me recently.
Franco, our patient for almost ten years, some months ago finally decided to have us place the implants that we had proposed to place back in 2007. From the photograph, you should immediately notice a pronounced vertical and horizontal atrophy. As usual, I had a 3D X-ray taken, to plan the surgery in complete safety and explain to the patient exactly what I will do during the surgery.
You know, that thing called informed consent?…Let me tell you once more: I have never experienced that "opening and realizing the implant couldn't be placed" situation.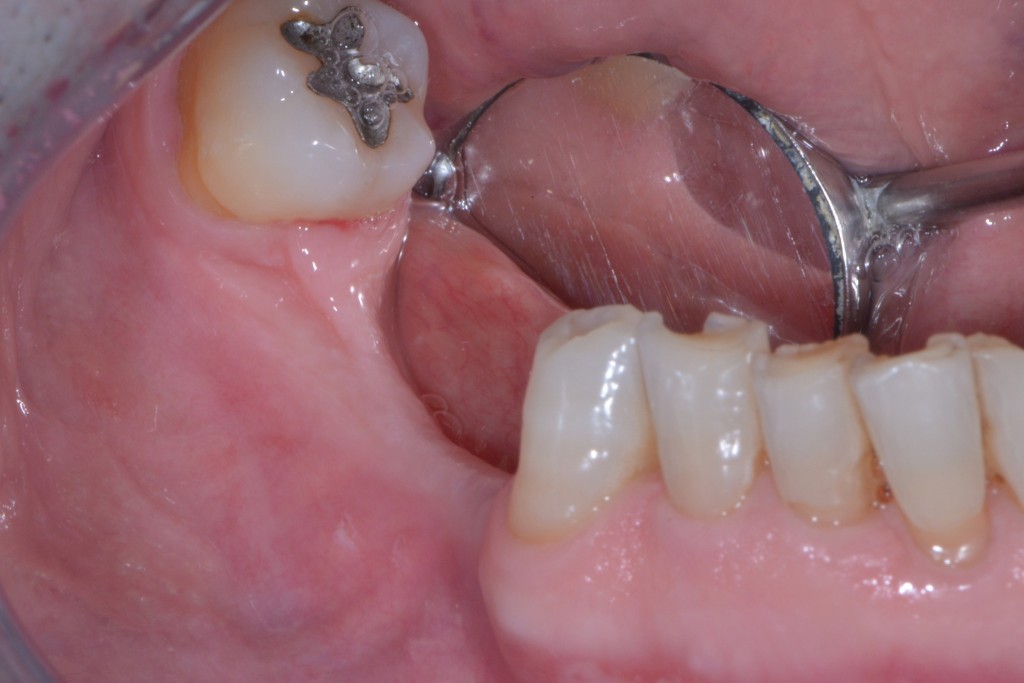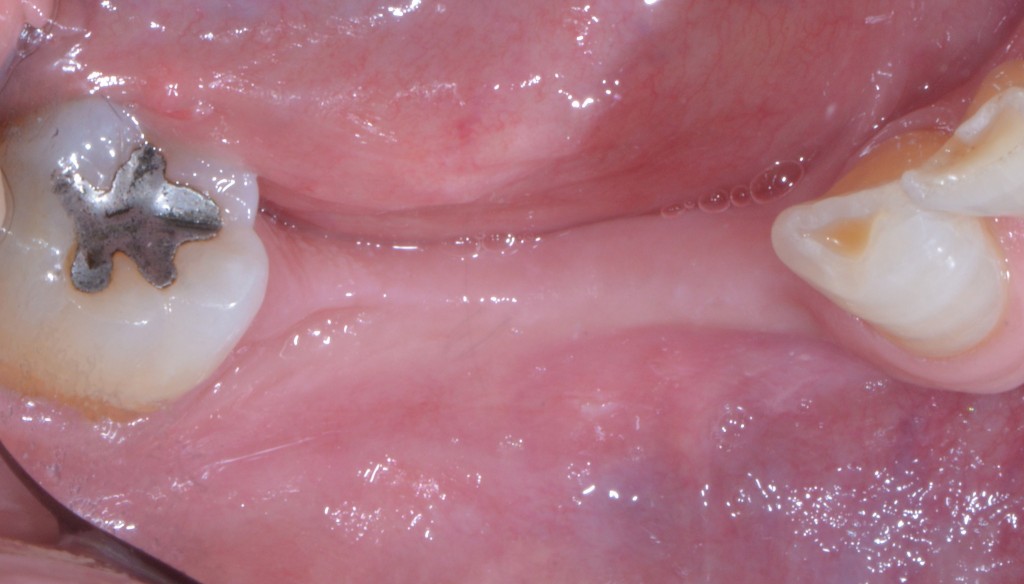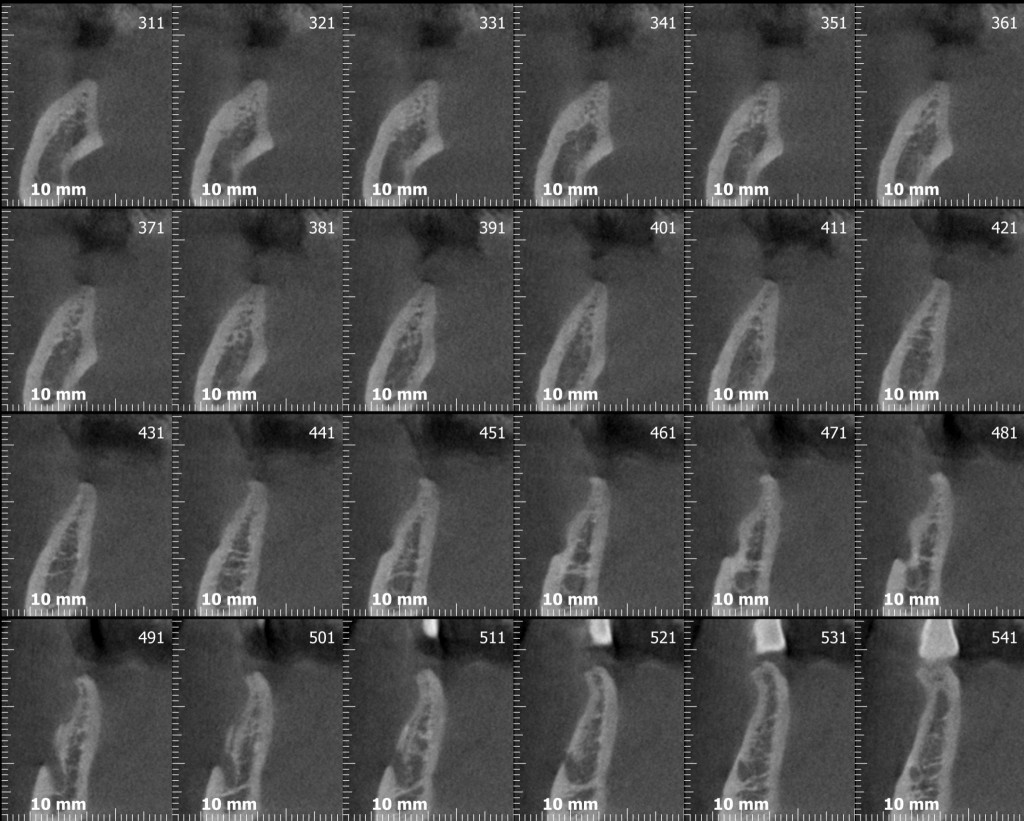 Now look closely…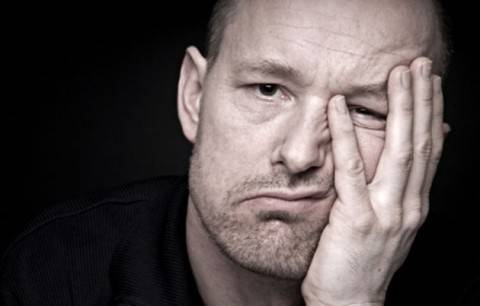 …Once more.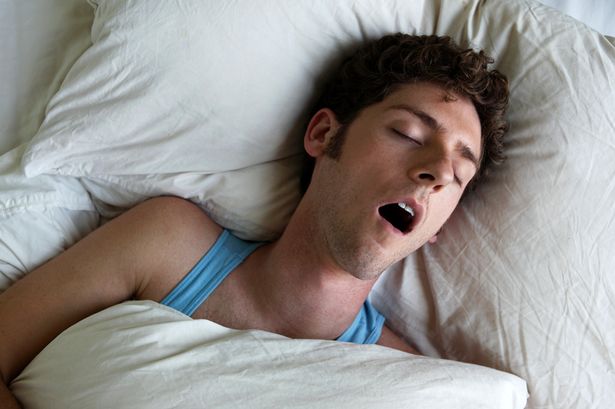 What do you see? Ok, quite an important horizontal atrophy, associated with a modest vertical atrophy. How can we treat a vertical atrophy associated with a horizontal one?
I'll tell you: GBR (with various kinds of barriers) or block bone graft. I generally use both techniques, but in this case, for several reasons that we?ll maybe discuss one day, I went for the block bone graft.
Have you looked at the scans well? Are we ready to go? SCALPEL!!!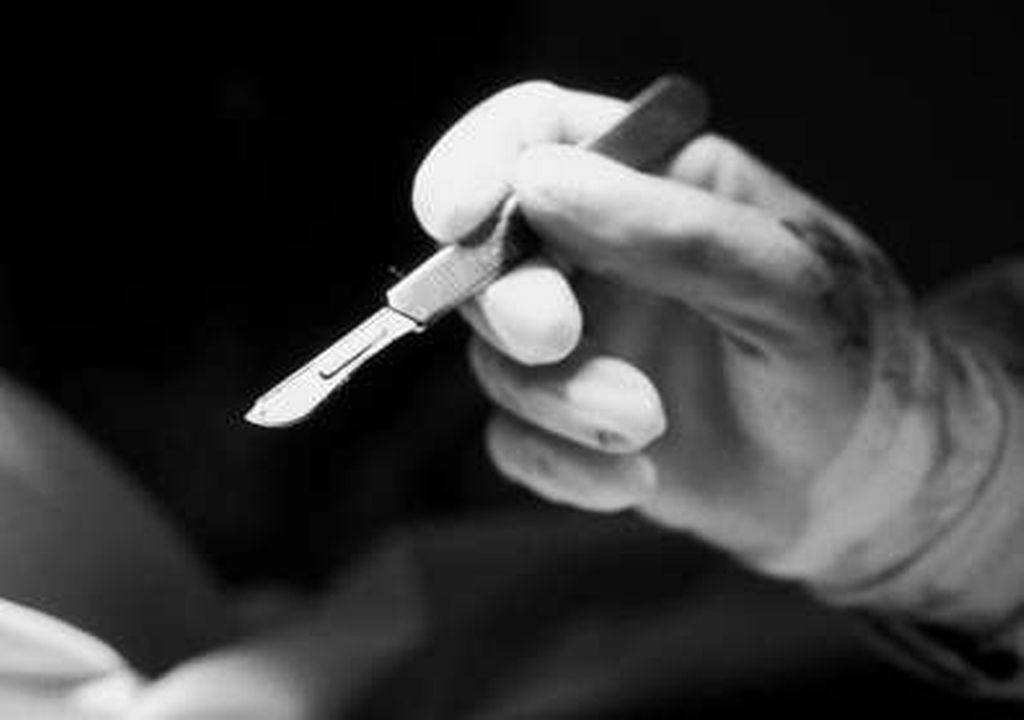 STOP!!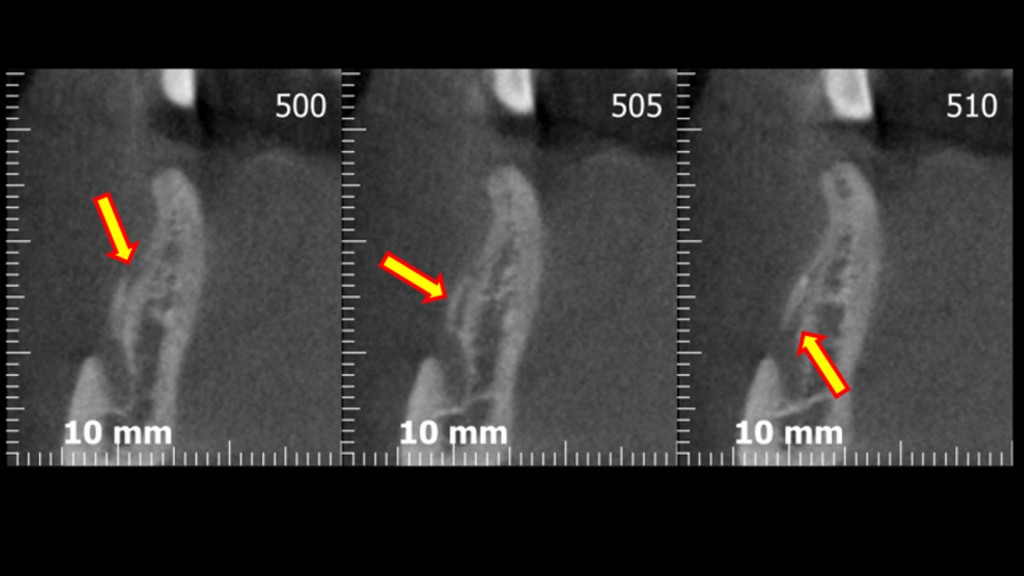 Had you noticed this? From the CBCT cuts, you can clearly see a pretty important anatomical variation: a secondary foramen located more or less between the crest and the primary mental foramen, let's say 7 mm apically from the crest, from which a branch of significant diameter emerges, from the inferior alveolar nerve. Who knows to which part of the chin or the lip that little branch gives sensibility? Let's say that, to keep my medical-legal record clean and shiny, I prefer not to know!
Only now that the case is crystal clear, we can start our surgery with a clear head, a well-informed patient and a little likelihood of fucking up.
In fact, very little below the crest level, here's the bastard!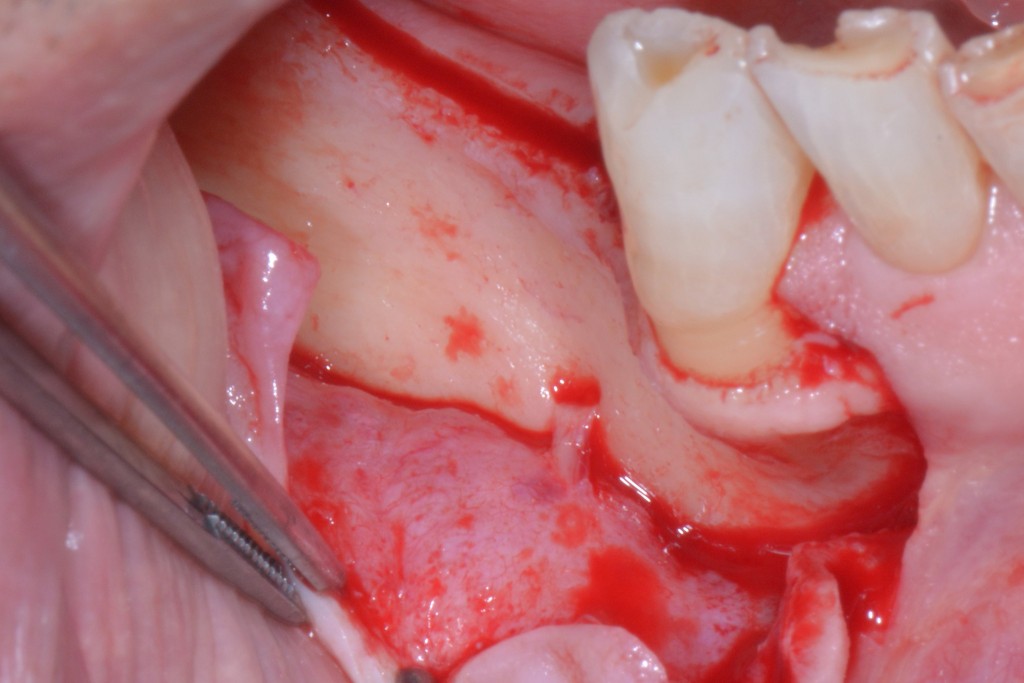 If we leave it there, of course, we won?t be able to reconstruct anything at all, so I?ll show you how I sorted out the whole situation; but, besides surgical technicalities, I hope the message was loud and clear:
IF YOU WANT TO AVOID TO BLOW THE FUCK UP YOUR NAME, CAREER, POCKETS AND SLEEP, CAREFULLY ASSESS EACH CASE BEFORE YOU GRAB YOUR SCALPEL!
"And don't forget to subscibe to our newsletter and stay tuned!!!"