There's a famous saying in dentistry colleges (or at least it is famous where I studied). It goes like this:
"(KEEP CALM)EVERYTHING SELF-HEALS IN THE MOUTH"
A nice saying for old school dentists, the kind of dentist who wouldn't worry too much if he broke a  root or tore off a piece of gums while removing a tooth, since in few weeks everything was going to be fine. Then he would just put a big denture on top and there you go.
Today things are different. Oral surgery is a fundamental dentistry approach to most of the adult patient. While in the past the routine was to drill two teeth, today you place an implant; rather than a denture, today  implant is the choice.
Now single full ceramic restorations that require mucogingival surgery is preferred to the past metal-ceramic full-arch bridge for a best aesthetic result If in the past. Teeth affected by periodontitis were removed one by one and then put on removable partial denture, while today tooth are healed with periodontal surgery, etc….
Approaching surgery with the "everything self-heals in the mouth" philosophy is quite messy. Quite a lot. We all agree that at the end gums will eventually heal (except some extreme situations!?)
there's no doubt about that. But getting the results why you chose surgery in the first place is totally different. Trust me.
If you approach oral surgery as a dickhead you'll have basically three specific problems:
your operations will be useless, since you won't be able to obtain good results. Which translated into dentistry marketing means: PATIENTS WILL BE PISSED OFF, SO THEY'LL GO ELSEWHERE!
You'll cause permanent damage to important anatomical structures in the oral cavity Which translated into dentistry marketing means: PATIENTS WILL BE PISSED OFF, SO THEY'LL GO ELSEWHERE AND THEY WILL SUE YOU AS WELL!
Healings will be shitty. Do you know how this translates in dentistry marketing? PATIENTS WILL MAYBE STAY, BUT YOU'LL HAVE SHITTY ADVERTISING FROM THEM.
Today I'm going to talk about problem no. 3, and I'm going to give you three tips to make your patients speak very well about your job after the operations.
Do you see anything strange in this picture? Do you think there's anything wrong with Francesca's gums?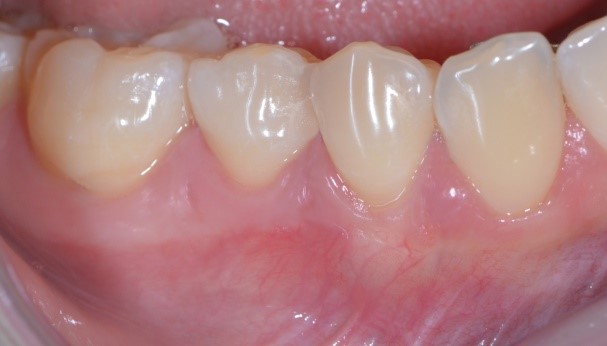 I say NO, and I'm sure you agree. Nice, pink, healthy gums.
There's a trick here, though. I must confess I used Photoshop, not to change the healthy status of the tissues (I sincerely have no idea how to do that),but…take a closer look: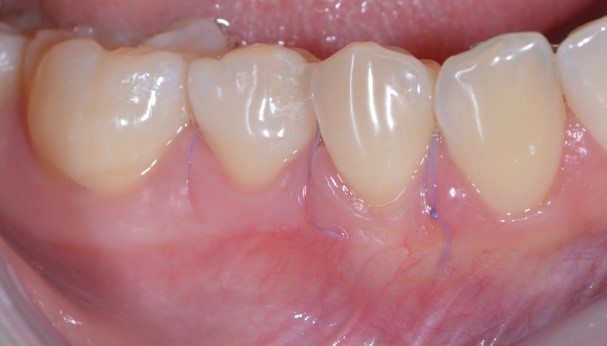 I simply erased the stitches with Photoshop. Yes, because that's exactly how a multiple coronally advanced flap with connective palate tissue graft looks like, after 10 days healing! You'll probably agree with me that it's a pretty "aggressive" kind of operation. You've got to dissect the mixed thickness flap, then section the muscle fibre, then coronal move the flap, extract a scrap of palate to be used as gums (at this point patients usually shiver) and then put it under the flap.
Swelling, hematomas, pain, infections, and, on top of that, the gums collapses, and all you did was fucking useless?.
All of these things can and WILL SURELY HAPPEN MUCH MORE OFTEN IF YOU DON'T HANDLE TISSUES DURING THE SURGERY PROPERLY.
Let's analyze the previous case. Francesca presented with multiple gumline recession and dentine hypersensitivity.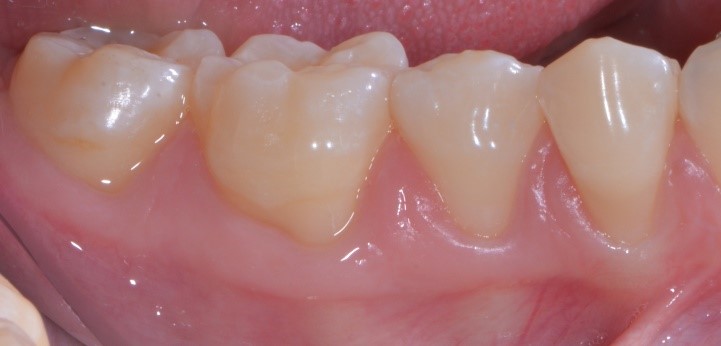 Why do you think Francesca decided to be cut open in two points to fix her problem? Let me explain: because I knew I could guarantee her THIS healing in 10 days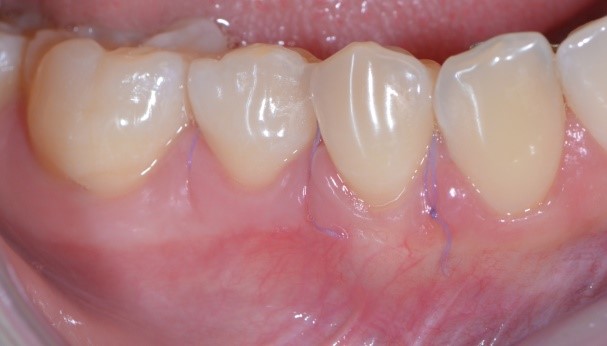 and THIS in 6 months.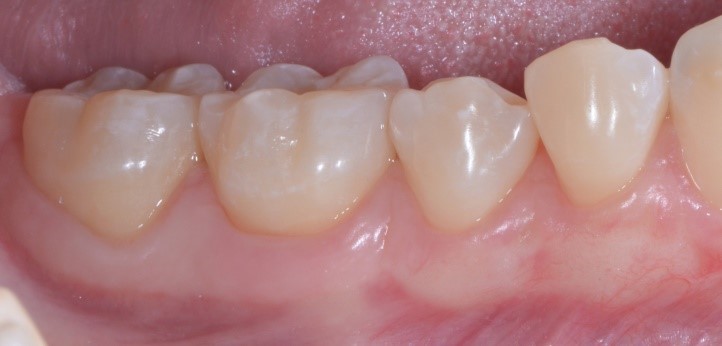 This awareness allowed me to propose to her this approach in the best way, and she had no hesitation accepting it. Even if some dentists in the periodontal circle criticize mucogingival surgery, I think she made the right call choosing it!
Now let me show you the surgery, and give you three tricks to improve soft tissue surgery. I hope you find them useful!…